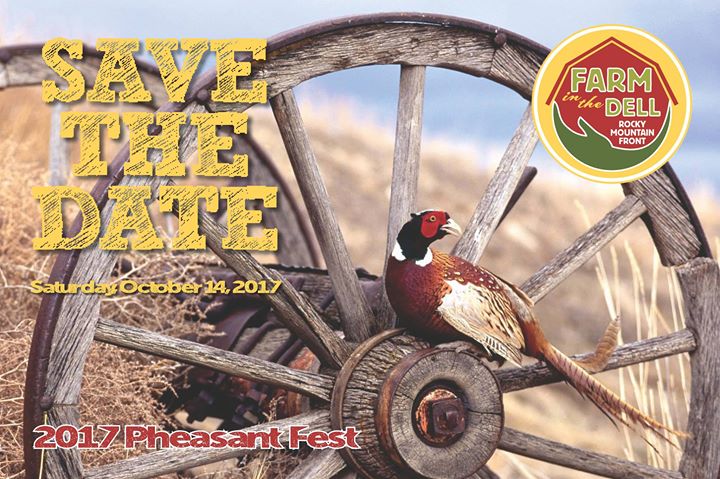 2nd Annual Farm in the Dell Pheasant Fest
Save the Date…October 14, 2017 for the 2nd Annual Pheasant Fest to benefit Farm in the Dell Rocky Mountain Front. Join us at our new location: Stage Stop Inn, Choteau, MT.  For more information, go to their website.
Goals
To secure a facility for six full-time residents at the farm in a family style living environment…eating, working and playing together!
To allow residents to have input on farm endeavors.
To educate residents through hands on training to increase productivity on the farm.
To create a self-sustaining farm in which the residents feel a sense of ownership and accomplishment for their work on the farm.