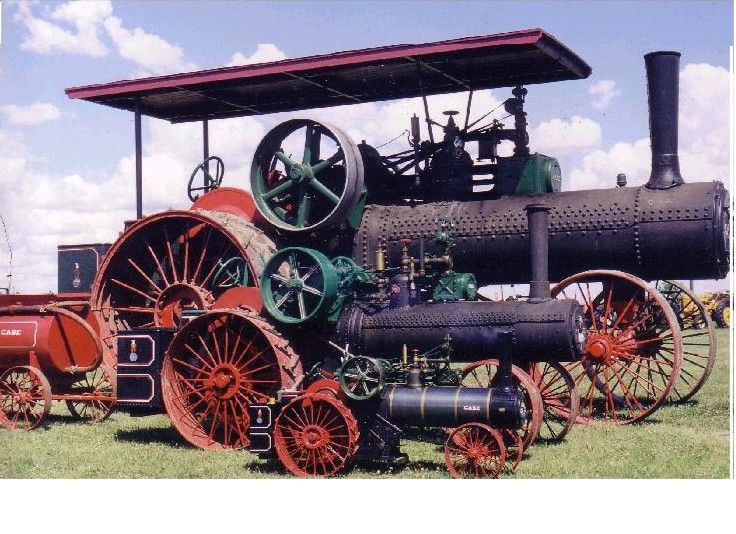 Teton Antique Steam & Gas Threshing Bee
The Teton Antique Steam & Gas Threshing Association 34th Annual Threshing Bee.
Come experience some history at this grand event.  View the one room schoolhouse, steam engines, homestead house, stationary engines, tractors, blacksmithing, sawmilling and planning, shingle milling and hay press.  Exhibitors and vendors welcome, and a swap meet is taking place.
Daily Attractions include live musical entertainment, Threshing at 1pm, parade of tractors at 3pm, and food & refreshments on grounds.  Enjoy Sunday church service at 9am at the newly acquired historical church building that served as a church in Collins and Fairfield.
Raffle items include: handmade rocking chair, handmade toy train, case tractor 1/16 scale model, and handmade hall bench.
For more information, call or write: TASGA, PO Box 278, Choteau MT  59422.  Dave Klette at 406-450-1803 or Rick Corey at 406-466-5409.